The invention of technology has revolutionized our way of doing things, if not completely changed what we've been used to. With the advent of technology came the invention of smart phones like Android, Apple, and Windows. Technology has changed how we relate, communicate, and do business. Technology has brought a lot more innovation to the way we transact business and relate with others.
If you've been an android phone user or fan for an appreciable length of time, you must be familiar with the Google Play Store and Google Play Gift Cards. Google Play Store is one of the biggest and best app stores you can find, with over 2.7 million apps. Google Play Cards are a popular gift among Android users. In Nigeria, Google Play Gift Cards have become popular gift cards. It is a good payment alternative and serves as a gateway to the biggest app store.
What is Google Play Gift Card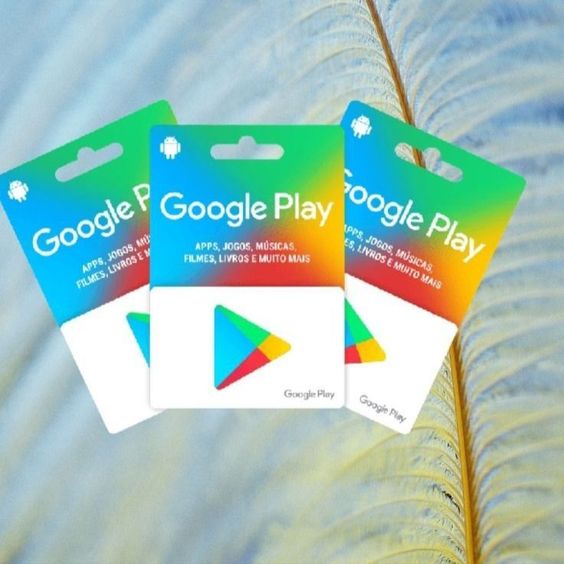 Google Play Gift is a preloaded card issued by Google that can be used for payment and the purchase of products and services on the Google Play Store. Google Play Gift Card has been around for some time and is obviously a good gift you could get for a loved one or relative who's an android user or a game freak. Google Play Gift Card offers you full access to Google Play Store Premiums, including Games and Apps. This is a good gift card option as it is available and can be used on an Android device
Types of Google Play Gift Cards
Google play card is one of the coolest gift cards you can get. However might interest you to know that Google Google play gift card just like every other card comes in two forms.
Google play can either be a physical card or Digital card (e-code). The choice on which to get solely depends on the buyer.
Physical Card : These are actually a physical (plastic) card that are purchased from a physical, they normally look like the ATM debit card, they have imprinted unique code or card number on them that helps to identify them.
Physical Gift Cards are more commonly found cause they've been around for long as compared to e.gift cards. Physical gift cards are more appreciated as they generate higher emotion, cause they feel more like a gift to the recipient. However they're not the easiest to sent to people., especially when time is a factor.
This is where an e-gift card or digital Gift Card has an advantage.
Digital cards : These are just usually mere unique codes, they have no physical form unlike the physical gift card, they are usually sent your email or phone after purchase. They are quite easy to buy and work better when sending across geographical regions. The individual or recipient sent to, could redeem them in a physical store or online.
If you're in Nigeria and intend to resell your Google play Gift Card and not use it. Would be better to get a physical card as it has a better resale-able value.
Things You Could Buy With Your Google Play Gift Card
There are various things you could buy with your Google play Gift Card.. Google play Gift Card is like a gateway to the Google play store. As you might know by now Google play store is the biggest app store in the world with over 2 million apps.. this means you're likely to find or get nearly any kind of app you can imagine or think of on Google play store. With your Google play Gift Card you can have access to lots of features on the playstore.
Some of things you could get with your Google play Gift Card are:
1. App : Be it Facebook,twitter, snap chat,Instagram or LinkedIn, are you in need of social – app to stay in touch, chat or connect with like minded individuals or you need camera app like camera 360 to take selfies or photo editors like snapseed,pics app to sharpen your pictures or video editors like inShot ,kinemaster, filmoraGo to add beautiful touches to your videos, Google play gift card got you covered. You can get all these exciting apps and features with you Google play gift card in hand..
2. Books :You know anyone who's so passionate about reading and they need a gift from you. Get them a Google play Gift Card and you just can be wrong about it. Google play store has In-Stores abundance of books. You'll find nearly all the books you can ever imagine. You'll find book in areas such as
Business & investment
Art and entertainment
Education
History
Engineering
Law
Parenting and families
Politics and current affairs
Science and math
Textbooks
Travel
So you see you can't be wrong in getting Google play store Gift Cards for your loved ones, Google play card is a perfect gift for anyone so far they have an android phone. Google has so much made the playstore the perfect place to get all your wants. Next a friend and loved one requests a gift. Try getting a Google play card for them and watch the excitement on their face,
3. Games : Are you a sports enthusiast or a friend ? Do you love sports, racing games? With a Google play Gift Card all these are accessible. Google play store is the perfect store for gamers. Games like Need for Speed, Asphalt 9, Grid – auto sport, Real drift: Car racing can all be gotten with your Google play Gift Card from the play store. Google play store houses thousands of games. Making it a perfect fit for every android user and game lover..
4. Movies : You are a fan of movies or you have colleagues who are movie freaks ,just so in love with the TV. Google play might just be the perfect gift for them.
With a Google play gift card you get all the top movies and tv series in the palm of your hands.
How Much is Google play Gift Card in Nigeria Today ,2023..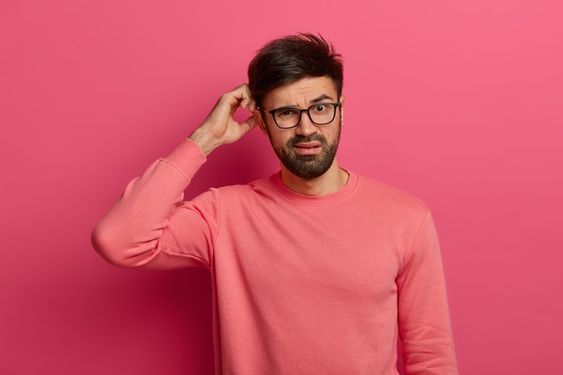 Google play exist in different currencies and denomination each of these different currencies and denomination has different rate. Here would be focusing on different Google play Gift Cards you can sell in Nigeria and the rate obtainable. However note Giftcard rate are not static., They change from time to time due to certain factors. So the rate you'll find here is at the time the article was written. By the time you see or read this article that might have changed.
However do note the rate of Gift Card is determined by some factors
Demand
The currencies and denomination
The forma
Demand : Like in everything the demand of any given products directly affects the price, same with Gift Card, the rate of Gift Card in Nigeria is determined by demand for the card.
The currency and Denomination : Yea, currencies affects gift card rate, as not all currencies have same rate. In Nigeria a US dollar gift card has the best Rate, and the denomination of a gift card also determines the rate of a gift card. Google play for $20,$25 have different rates from Google play of $50, $100 and $200. In Nigeria $50,$100 and $200 Google play gift cards have a higher rate.
While Google play Gift Cards of $20, $25 has a lesser rate. So denomination can have an effect on the rate of a gift card depending on the type of card.
Format : Google play Gift Card comes in different forms: physical and Digital code also known as e-codes.
In Nigeria a physical Google play gift card has a better rate while e-code has lesser rates. If you want to resell your Google play Gift Card, it's best to get a physical card as they carry the best exchange rate in Nigeria
Various Rate of Google play Gift Card in Nigeria
UK Google play —————— 530/$
CAD Google play —————- 330/$
NZD Google play —————- 230/$
AUD Google play —————-280/$
CHF Google play —————- 490/$
US Google play ——————500/$
Do kindly note the Google play gift Card rate is at the time or period the article was published and the rate might change by the time you see this article. To know the current rate of your Google play Gift Card, kindly login to your cardyork account.
Where to Sell Your Google Play gift Card in Nigeria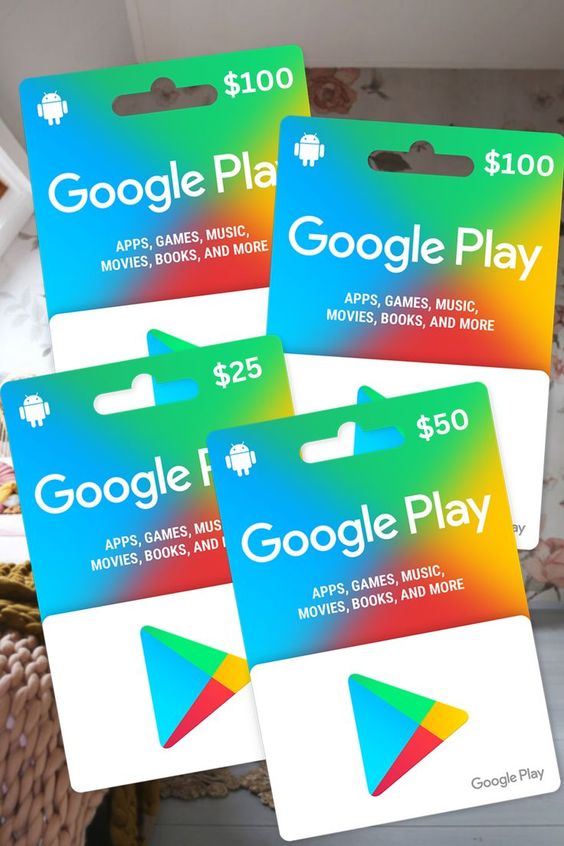 Google Play Gift Cards are becoming more popular in Nigeria. Many people in Nigeria receive Google Play Gift Cards as gifts from loved ones, friends, and family. Because Google Play gift cards are used to purchase items from the Google Play store, not everyone may wish to do so. Some may want to convert to cash, but the problem for some is locating a legitimate and trusted gift card vendor.
Unfortunately, the popularity of these gift cards has led to an increase in scams. As a result, it's always a good idea to trade your gift card on a reputable and trusted gift card platform.
If you're looking for a reliable platform to trade your Google Play gift card, it doesn't have to be so difficult. The solution can be found here.
Cardyork is the recommended and trusted platform in Nigeria for trading all Google Play Gift Cards. Cardyork elevates gift card trading to new heights. Trading your Google gift card is simple and enjoyable on CardYork.
How Do I Sell My $25, $50, $100, and $200 Google Play Gift Cards on CardYork?
Visit www.cardyork.com on your PC or mobile device.
Register on the platform, input your name, and the bank account you'll receive payment on.
Indicate the card you want to trade.
Confirmed rate
Upload your card and wait for it to be processed.
Get paid—you'll receive the naira equivalent of your Gift Cards, paid directly into your bank account.