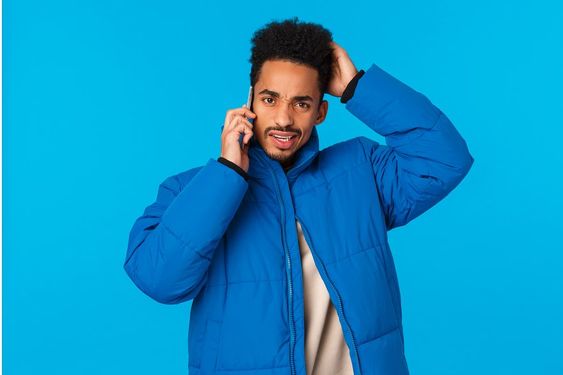 If you own Apple devices, an Apple Gift Card is one way to get the most out of them. The Apple Card is one of the most popular gift cards available due to its utility. An Apple Gift card can be used to purchase music, movies, eBooks, games, and other Apple products. It's one of those popular cards. However, not everyone intends to use their Apple Gift Card; instead, some may wish to convert it to cash to meet a more pressing need and it is quite possible to do so as there are good platforms like Cardyork where you can convert your gift card to cash.
Do you have an Apple Gift card and wish to know how much you'll get after selling it? Read on, this is just the perfect article for you
What is Apple Gift Card
Apple gift card is a preloaded card issued by Apple that is used to purchase products and services on the Apple Store.
Types of Apple gift card
Apple Gift Card exist in two format :
Physical card – these are the physical card bought and sold at a physical store
E code – these are codes sent to your email upon purchase
What is an Apple Gift Card Used for ?
Buy apps, games, or in-app purchases from the Apple App Store.
With an Apple Gift Card, interesting games are at your disposal, and aside from games, there are fantastic apps you can get for your device on the Apple Store.
Pay for subscriptions like Apple music,Apple arcade and Apple TV+ or pay for subscription in apps from the app store
Buy music, movies and apple books,
If you love music or you're a movie lover with an Apple Gift Card you get nice and interesting movies on your devices. Not to mention books, there are plenty of them for you to choose from. If you enjoy reading, an Apple gift card is the perfect gift for you.
Pay for iCloud storage – You can upgrade your iCloud storage with an Apple Giftcard
Where Can I Use My Apple Gift Card
Apple gift cards are versatile and can be used on a variety of Apple platforms :
iPhone: An Apple Gift Card can be used to purchase games, apps, and other items on the iPhone.
Mac: A Mac is an Apple computer, and an Apple gift card can be used on your Macbook or iMac.
Apple Music: Apple Gift can be used to pay for an Apple Music subscription.
Where to Buy Apple gift Cards
1. Apple.com: Apple can be purchased from the official Apple website. Simply go to the website, select the denomination, and have it mailed or emailed to you.
2. Best Buy: Is a consumer retail store that sells a wide range of goods and products such as electronics, computers, appliances, video games, cell phones, and so on.
You can purchase an Apple Gift Card here.
3. Amazon: Is a multinational technology company that focuses on e-commerce. They sell a wide range of products, including Gift Cards. It's a good spot to look for an Apple Gift Card.
4. eBay: eBay is an online marketplace where people can buy and sell items. You can also get an Apple Gift Card from eBay.
How to Redeem Apple Gift Card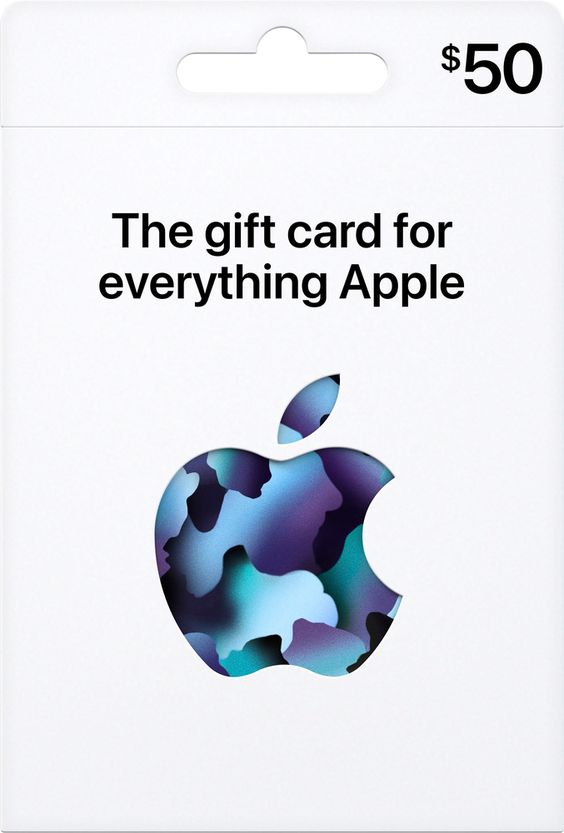 There are various ways and methods to redeem your Apple gift card you can redeem your apple Gift Card either through any of these medium :
1. Via window PC or Mac
2. Via iPad, iPhone or iPod touch
3. Via Android device
Redeem Apple Gift Card on your Mac or PC
You can redeem your apple Gift Card via your Mac or PC . You can watch newly released movies, listen to good music right at the comfort of your home ,or enjoy quality audio books alongside.
Follow these steps to redeem your apple Gift Card :
1. Open app store or iTunes
2. Itunes : select account , go to redeem and log in with your apple ID from the menu bar at the top of the screen or the iTunes window.
3. Appstore : log in with your apple ID, click on your profile picture or account name at the bottom in the left corner and then on redeem gift voucher
4. Enter the 16 character code that is with an X.
5. Immediately after completion you'll have the credit in your account. Enjoy.
Redeem Apple Gift Card on iPad, iPhone, or iPod touch
Redeeming your apple Gift Card using iPad, iPhone or ipod is simple, you can do this anytime and anywhere, are you on vacation, you want to listen to quality music, read amazing books or play some cool games. To enjoy all these is good to always have credit on your account
Follow these steps to redeem your apple Gift Card using your iPod, iPhone and iPad
1. Open the app store on your device
2. In the top right corner, select your profile picture
3. Select Redeem code or gift card and log in with your Apple ID.
4. Enter the 16 character code always starting with an X
5. Tap done.
Have fun
How to Redeem an Apple Gift Card on your Android Device.
You can Redeem your apple gift card on Android, follow the steps to starts
The 16-digit code can be found on the back of the card. To see the code on some gift cards, you may need to peel or gently scratch off the label
Open the apple music app
Tap the menu icon, then Account.
Tap Redeem gift card
Enter the 16 digit code. Then tap redeem.
Why You Are Unable To Redeem Apple Gift Card
Sometimes you try to redeem your Gift Card but can't. Here are some of the reasons you are not able to used your gift card
The Apple gift card was purchased in a different country.
The Apple gift card was already used or redeemed.
The Apple gift card has yet to be activated.
The code is unclear and cannot be read.
Why Should You Buy an Apple Gift Card?
1. There is no expiration date on the card:
Unlike some other gift cards, Apple gift cards never expire. If you're looking for a good gift card, an apple gift card is a good choice because your card is always intact.
2. The Apple Card Is Versatile: You can use it to purchase a game, an Apple book, upgrade your iCloud, or pay for music in iTunes stores.
Apple Gift Card is versatile in that it can be used to pay for a variety of Apple products, including the Apple Mac, iPhone, and iWatch. With an Apple gift card, you can explore a variety of options.
3. Apple Gift Cards are beneficial to businesses: because they can be used as an incentive in the workplace. Can be used or offered as a prize in a competition to customers or employees. can also be used as a good option for a gift. You can give away Apple Gift Cards to your brand's most ardent supporters. Most people would appreciate an Apple gift card because it allows them to get some exciting Apple products for free. Apple has a lot of great products and services that drive demand for these gift cards
4. Good resale value: Apple has a good resale value, so if you don't plan to use your Gift Cards, you can sell them for cash.
In Nigeria, How Much is a $50, $100, $200, and $500 Apple Gift Card Worth?
Gift card prices and rates fluctuate and are not constant due to a variety of factors, but you can always rely on Cardyork to have the best rate available in any given market condition. The gift card rate is influenced by several factors, including demand and supply. Apple Gift Cards come in a number of denominations and currencies, each with its own set of exchange rates. In Nigeria, a $100 Apple Gift Card costs between 50,000 and 55,000 Naira. While $200 Apple gift cards range from 100,000 to 110,000 Naira and $500 Apple gift cards range from 250,000 to 295,000 Naira.
Different iTunes/Apple Gift Cards You Can TRADE on Card York.
Canada iTunes/Apple
USA iTunes/Apple
UK iTunes/Apple
iTunes United Kingdom
iTunes Germany
iTunes Austria
iTunes Canada
iTunes Australia
iTunes Singapore
iTunes Switzerland
iTunes Netherlands
iTunes Irlande
iTunes New Zealand
iTunes Belgium
iTunes Italy
iTunes Portugal
iTunes Greece
iTunes Luxembourg
iTunes France
iTunes Spain
iTunes Finland
iTunes Sweden
iTunes Mexico
iTunes Norway
iTunes Denmark
iTunes Saudi Arabia
iTunes Hong Kong
iTunes Taiwan
iTunes Japan
Please keep in mind that the rates for these gift cards are not constant and can change at any time.
To find out what the current value of your Apple Gift Card is. Please log in to your Cardyork account to see the current rate.
Where to Trade Apple Gift Card in Nigeria
Gift card trading is increasingly becoming popular by the day. Instead of using gift card, Some have come to realize that they can exchange gift cards for cash. I Know you have an apple Gift Card right now and you are looking for the right place or platform to exchange your apple gift card for money and I also Understand the fear you may have when it comes to trading gift cards online, as there are lots of fraudulent gift card agents out there, your fears are completely legit.
That's why it is necessary to be cautious when selling Gift Cards online. It's best to always do your due diligence before choosing a website to trade your Apple gift card. Ensure you are trading on a safe platform. However if you're still confused on the platform to use. Will recommend you use a platform like Cardyork
Cardyork is a legitimate and the best Gift Card exchange platform in Nigeria.
Steps To Trade Apple Gift Card on Cardyork
You may ask: What is the process I can follow to sell my Apple Gift Card on Cardyork? Trading your Apple Gift Card on Cardyork isn't difficult.
Visit www.Cardyork.com
Register and sign up, if you're a new user and if you already own an account, simply login with your details.
Identify or indicate the card you wish to trade and the denomination. Example: Apple $100
Confirm the rate
Upload your Gift Card and wait for it to be processed and confirmed. This usually takes 5-10 minutes
Once the processing is completed, a cash equivalent will be paid directly to your bank account.