Got an Apple Gift Card? There's so much you can do with it. Apple is a big name in the tech industry. The Apple Gift Card is a stored-value money card you can use to shop for many Apple products and services. Certain amounts of money are pre-loaded onto the card at the point of purchase, which you or the recipient can then spend to get any Apple product or service of choice. Apple gift cards are a convenient and thoughtful gift for anyone who enjoys Apple products. This article shows you how to check the balance of your Apple Gift Card.
What is Apple Gift Card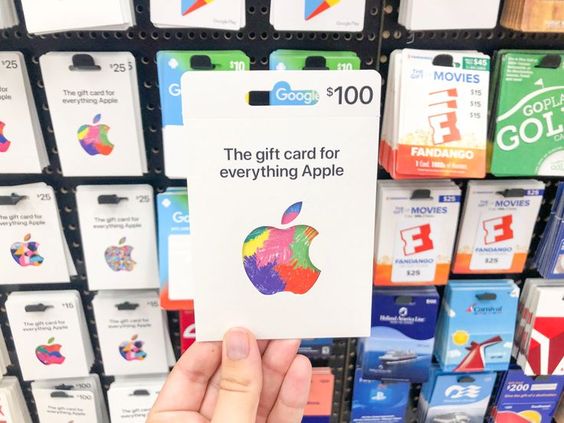 Apple Gift Card is a prepaid card that can be used to purchase goods and services from the Apple Store, apple.com, App Store, iTunes, Apple Music, Apple TV, Apple Books, and other Apple products. It entitles the holder to purchase a wide range of products from any Apple Store.
Apple Cards are available in both physical and electronic formats, with denominations ranging from $5 to $200.
KEY TAKEAWAYS
You can check your apple card balance via app store or itunes store on your iPhone
You can also check online via apple's website on Window PC
You may Call 800-275-2273 to check your gift card balance or better still work into an Apple retail store to have your card balance checked
How To Fix Common Apple Gift Card Errors
A gift card is a pleasant gift you can get from anyone or give to anyone. Everything has gone digital now. You really don't have to go through the stress of having to go out and find a gift you could get for your special someone on a special day. Thanks to Gift Cards, you can sit in the comfort of your home and get them a gift card that they can use to decide what they want. With an Apple Gift Card, it's a lot of fun, and there's so much you could get with it.
However, occasionally, you can face some challenges while using this card. Some of the issues or challenges you may encounter are:
1. Card not valid.
in a situation where you get a message that says your gift cards are not valid. Here are a few things to do.
i. Try manually entering your redemption code. Tap or click "You can also enter your code manually" when redeeming a gift card." Make sure you enter the redemption code that starts with "X," not another number on the card.
ii. Check that you've entered the correct characters. Some letters and numbers have similar appearances, such as B and 8, D and O, E and 3, G and 6, O and Q, O and 0, S and 5, U and V, and Z and 2.
2. Card not readable
If the code on the back of your card is scratched or damaged, you can't read it. What you can do in this situation is to contact Apple Support for assistance
4. Card had already been redeemed.
If you see a message like this, it means the card has already been redeemed. In this case,
Sign out of the iTunes Store or the App Store on all of your devices, then sign back in. This refreshes your apple balance.
5. The code must be redeemed in another country or region.
If you bought an Apple Gift Card in Canada you can't redeem it in the UK. If you see or get the message, the code must be redeemed in another country. Apple Gift Card cannot be redeemed outside of the country or region of purchase.
How To Check Apple Gift Card Balance
There are several ways you could check your Apple Gift Card balance, and of course, it is always a good idea to have your balance checked. Checking is easy and can be done by anyone.
You can check your Apple Gift Card balance in these 4 ways or mediums:
Online
iTunes or App Store
Over the phone
Apple retail store
1. Online: You can check your Apple Gift Card balance online by going to the Giftcard section on Apple's website and signing into your account, if you haven't already.
Select the "Check Balance" option in the upper-right corner of the page. Check for your gift card code. Enter the code from the back of the gift card and click on the "check balance" button. and the balance will be displayed.
2. Using the iTunes Store or App Store: On your device, locate the Apple Store or iTunes Store. Open the app store or iTunes store, then tap your account picture in the top right corner. Then, tap "Redeem Gift Card or Code" and enter the gift card code from the back of your gift card. The balance will be shown on the following screen.
3. Apple Retail Store: You can walk into any Apple retail store nearest to you and ask the representative to check your Apple Giftcard balance for you.
4. Over the phone: You can reach out to Apple over the phone by calling (800) MY–APPLE (800–692–7753). They'll assist in checking your Apple Gift Card balance.
Why You should Always Check Your Apple Gift Card Balance
Checking your Apple Gift Card allows you to make judicious use of the funds on your card and plan your purchases.
Help you track the history of your expenses.
What Is An Apple Gift Card Used for?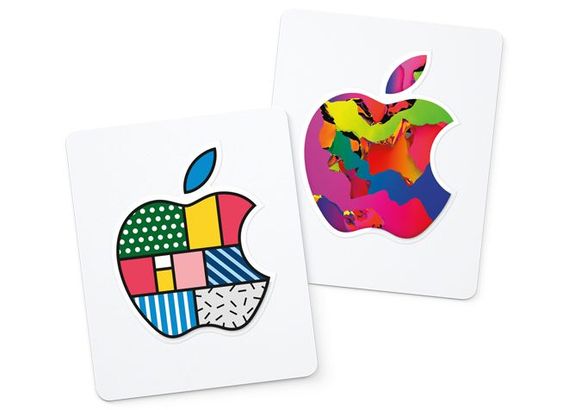 You can do many things with an apple gift card. You can either use your gift card to buy products or pay for services. Below are some of the things you can do with your apple gift card:
1. Buy Product:
Apple manufactures and produces many products.
Some of the apple products you could get with your apple gift are:
(i) Apple Watch: Apple Watch is a brand of smartwatches manufactured by Apple Inc. It integrates with iOS and other Apple products and services and includes fitness tracking, health-related capabilities, and wireless communication. The Apple Watch debuted in April 2015 and quickly became the most popular wearable device. In the second quarter of fiscal 2015, 4.2 million Apple Watches were sold, and more than 101 million people were expected to use an Apple Watch by December 2020. With a few exceptions, Apple has introduced a new generation of the Apple Watch with improved internal components each September, each labeled as a "series" by Apple. If you have enough money on your Apple Gift Card, the Apple Watch is unquestionably one of the Apple products you should purchase.
(ii) iPad: You could purchase an iPad. The iPad is a brand of iOS and iPadOS tablet computers created by Apple Inc. Although the iPad was conceived before the iPhone, the iPhone was developed and released first. Prior to its introduction on January 27, 2010, speculation about the development, operating system, and release of the original iPad began in 2002. The iPad lineup includes the original iPad line as well as the flagship products, the iPad Mini, iPad Air, and iPad Pro.
(iii) iPhone: The iPhone is a brand of smartphone manufactured and produced by Apple Inc. It was announced on January 9, 2007 and released on June 29, 2007. Since then, it has grown to be a household name and one of the best smartphones available for purchase by anyone. The most recent model is the iPhone 14. Even if your gift card does not fully cover the cost of a new Apple device, you can apply the balance to the purchase.
(iv) Mac: Another Apple product that you could purchase The Mac (known as the Macintosh until 1999) is a line of personal computers produced by Apple Inc. Macs are popular among students, creative professionals, and software engineers due to their ease of use and minimalist designs. The MacBook Air and MacBook Pro laptops, as well as the iMac, Mac Mini, Mac Studio, and Mac Pro desktops, are part of the product lineup. The macOS operating system is used on Macs.
2. Pay for Services: There are quite a number of services provided by Apple Inc. that you can use on your Apple devices.
Apple Store: The App Store is a mobile app marketplace created and maintained by Apple Inc. for its iOS and iPadOS operating systems. Users can browse and download approved apps created with Apple's iOS SDK from the store. Apps can be downloaded on the iPhone, iPod Touch, or iPad, and some can be transferred as extensions of iPhone apps to the Apple Watch smartwatch or 4th-generation or newer Apple TVs.
There are many services you can get with your Apple gift card on the Apple App Store, like
(i)Games: If you are a gamer or game freak, there are too many interesting games you could download and play right away from the Apple app store. Some are paid; you could get them with your Apple Gift Card, while some are free.
Some of the top games you could get or download from the Apple App Store are
a). Pokémon Go: Pokémon Go (stylized as "Pokémon GO") is an augmented reality (AR) mobile game released in 2016 by Niantic in collaboration with Nintendo and The Pokémon Company for iOS and Android devices. It employs GPS-enabled mobile devices to locate, capture, train, and battle virtual creatures known as Pokémon, which appear to be in the player's real-world location. The game is free to play; it employs a freemium business model in conjunction with local advertising and offers in-app purchases for additional in-game items. The game began with approximately 150 Pokémon species, which had grown to approximately 700 by 2021.
b). Roblox: Roblox is an online game platform and game creation system developed by Roblox Corporation that allows users to program games and play games created by other users. Created by David Baszucki and Erik Cassel in 2004 and released in 2006, the platform hosts user-created games of multiple genres coded in the programming language Lua. For most of Roblox's history, it was relatively small, both as a platform and as a company. Roblox began to grow rapidly in the second half of the 2010s, and this growth has been accelerated by the COVID-19 pandemic.
c). Call of Duty: A first-person shooter video game franchise called Call of Duty was developed by Infinity Ward.
Activision published the series, and the majority of the games were made by Infinity Ward and Treyarch, with a few also coming from Amaze Entertainment and Gray Matter Interactive Studios. Each year, newer entries have been released, with producers switching between Infinity Ward, Sledgehammer Games, and Treyarch.
ii)App: The Apple Store app offers lots of interesting apps you can download; some are paid while others are free. You can use your Apple Gift Card to make the purchase. There are many apps you may wish to have; all you need to do is search for and download whichever app you want, be it Facebook, SnapChat, Instagram, or camera apps. You choose what app is best and most suitable for you.
Iv). Apple Music: You can use an Apple Gift Card to pay for a monthly subscription to Apple Music. Apple Music is a music streaming service by Apple. You can get access to lots of music on this platform and you can as well download music to play offline.
v).Apple TV: You can purchase an Apple TV with your gift card and also subscribe to Apple TV to enjoy all the entertainment.
3. Convert to cash:
Although an Apple Gift Card is a wonderful gift, you may not always need it. If you are given an Apple Gift Card but do not own an Apple device, you can easily convert it to cash. Platforms such as Cardyork allow you to convert your Apple Gift Cards into cash in Nigeria. So, if you no longer require an Apple Gift Card, you can sell it on Cardyork.