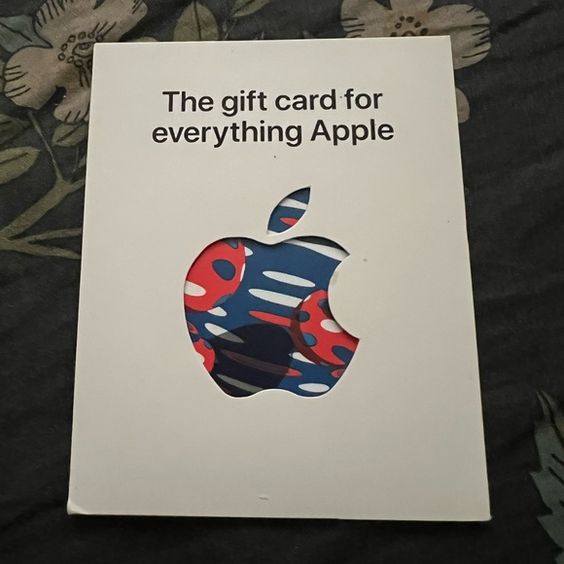 There are lots of ways to surprise your loved ones, and gift cards are one sure way to do so. A gift card allows or enables them to get a gift of their choice. If by any means you are not sure what gift to give to your loved ones, getting them a gift card is a good decision, as this would enable them to do their own shopping. If you intend on getting your loved ones a gift card, you might try or go for an Apple Gift Card, as it has lots of features and benefits and allows them to get any product of their choice from the Apple Store.
What is an Apple Gift Card
Apple gift cards are prepaid cards that can be used to purchase products or services at an Apple Store.
Apple gift cards exist in two formats.
The physical and digital gift card
Physical gift card: The physical gift cards are the ones with a physical form that can be bought and sold at physical stores.
Digital card: This is also known as e-gift cards. They have no physical form; it's a virtual card with a unique code sent to the recipient's email upon purchase
How to Recognise An Apple Gift Card
You'll find an Apple logo on the front pack of the card, The front of your Apple Gift Card shows a colorful Apple logo on a white background. The gift card is inside a sleeve, and the Apple logo is a collectible sticker. The pattern might look different from the image that you see here, because Apple Gift Cards are available with a range of designs.
Apple Gift Card has 16 digit codes
Logos of different apple platform which you could use the card is imprinted on the card
Where to Get Apple Gift Card
There are numerous places you could get an apple gift card, however it is recommended you get an apple Gift Card from the Apple official website Or other reputable Gift Card retailer such as Amazon, ebay, best buy,Walmart and konga.
Why Do You Require an Apple Gift Card
1. Flexibility :
Apple gift cards exist in different denominations,which makes it reachable and available for everyone. You can simply chose any denomination of your choice within your budget
2. Card doesn't expire :
Apple Gift Card is not one the many card with expiration date, it's often a good choice if you're in need of Gift Card that wouldn't be in a hurry to use anytime soon
3. Better Resale value
In a situation or event where you need to sell your card, Apple Gift Card has a good sell value.
How to Redeem Apple Gift Card
Want to learn how to redeem apple Gift Card to your apple account, if you're interested in learning how to add apple Gift Card to your apple account then follow these process :
1 . On your Mac,iPhone, iPad, or iPod touch, open the App Store app.
2. At the top of the screen, tap the sign-in button or your photo
3. Select Redeem Gift Card or Code.
4. Find the 16-digit code on the back of the card. For some gift cards, you might need to peel or gently scratch off the label to see the code.
5. Enter the code of the gift card or scan the gift card.
What Can you Buy With Apple Gift Card
You can essentially use your apple Gift Card to pay or purchase any apple product. With apple Gift Card you can purchase apple items ranging from products and accessories like apple watch,iphone, case, charger, Mac book at the Apple store, or you can spend it on apps,games and in-app purchases within the app store. You can use your apple Gift Card to buy Apple music subscription and even upgrade your iCloud storage
Apple Gift Card is a wonderful gift card for everyone, especially apple users. There's a lot you can do with an apple Gift Card
How Much is $50 and $100 Apple Gift Card in Nigeria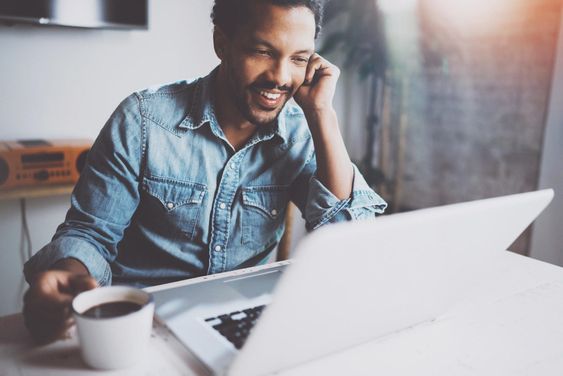 In a situation where you have an unused Apple Gift Card and may be thinking of selling it for cash. It's however important to know how much you could get after selling the card. The rate of $50, $100 apple gift cards is 26,500 NGN and 55,000 NGN respectively at present . If you need a place to sell your Apple Gift Card, Cardyork remains the best platform for Gift Card owners who may wish to sell their Gift Card or convert their Gift Card to cash. Cardyork gives you the best trading experience. Additionally cardyork ensures that payments are made to clients on time and without difficulty.
How much is a $200 Apple Gift Card in Nigeria.
The present rate of a $200 apple gift card is 110,000 NGN. The market rate for Apple Gift Cards is driven by several factors. When the card is in high demand, the market rate is likely to be high and when the demand is low, the rate for the gift card is going to be low.
Therefore it is worthy to note that rates for cards are not stable as they could change at any moment.
You can always know the current rate of Gift Cards by logging into your cardyork account.
Reasons You May Want to Sell Your Apple Gift Card?
Perhaps you received a gift card and would prefer to use the money for something else. Perhaps you don't want to use Apple products or services but would like to get some cash back on your unused gift card. There are several reasons why you might want to sell your Apple gift card Or you have just too many Apple Gift Card which you have no need of or don't find useful anymore or you are just not an apple fan. These and may more are reason you could sell your Apple gift card
How to Sell your Apple Gift Card on Cardyork in Nigeria
Visit www.cardyork.com
Quickly sign up for an account if you don't have one
Indicate the card you want to sell.
Confirm what the present rate is
Upload your apple Gift Card and wait for card to be processed, this usually take 5-10 minutes depending on the type of card
Payment will be made instantly to your bank after trade is completed
Reason you Should Trade your Apple Gift Card on Cardyork
There are obviously good reasons you should choose to trade your Apple Gift Card on cardyork. Some of the reason you should trade on cardyork :
1. Fast and Swift payment
Cardyork hasn't proven to be completely dependable, payment are guaranteed and payments are processed within five minutes after trades.
2. Safe transaction
You don't have anything issue or whatsoever trading on cardyork as all trading is safe.
3. Easy transaction
Gift Cards trading has never been so easy, that's what you get when you trade on cardyork. Trading your apple Gift Card is so seamless on cardyork
4. A Trusted and Secure platform
Cardyork is a secure platform to trade all your Gift Cards ,you need a secured platform . Cardyork offers you just that.
5. 24/7 customer care support
You can trade on cardyork anytime of the day, as agents are always ready 24/7 to attend you. This is vital for effective trading
6. A simple interface
Cardyork has a suitable and neatly and easy to navigate interface, when choosing a platform to trade your Gift Card you always have to check how easy it is to navigate the platform, with card work you don't have to struggle to navigate your way. Cardyork offers you the best and simplest interface to trade.
7. Live chat
You talk to an agent in real time, cardyork has live chat built into it's platform, where you communicate with customers agents in real time
Common Questions About Apple Gift Card
What is Apple gift Card
Apple gift card is preloaded card issue by Apple Inc that can be used to purchase goods and services from Apple store,the apple store, apple.com,iTunes, app store, Apple music,apple books and apple tv
What is Apple Store
The Apple Store is a chain of retail stores owned and operated by Apple Inc. The stores sell various Apple products, including Mac personal computers, iPhone smartphones, iPad tablet computers, Apple Watch smartwatches, Apple TV digital media players, software, and both Apple-branded and selected third-party accessories.
Does the Apple Gift Card Expire?
No, Apple Gift Card doesn't expire, this makes it one of the best best Giftcard , you can get for your love ones
Can I Sell my Apple Gift Card in Nigeria?
Yes you can sell your unwanted Apple Gift Card here in Nigeria on cardyork.
What's the Best Platform to Sell Apple Gift Cards in Nigeria?
Cardyork is the best platform to sell all your apple gift cards here in Nigeria.
What's The Difference Between Apple Gift Card and Google play card
These two cards are among the most popular cards often traded in Nigeria , but sometimes people confuse the two. Firstly the two card are totally different cards and owned by different companies.
Apple Gift Card is a Gift Card owned by Apple. That can be used to shop the Apple store, apple.com, apple music and apple tv
Google play is a prepaid card that can be used to purchase products and services from the Google play store.
Apple Gift Card is a Gift Card for Apple or iPhone users while Google play store is for Android users.
Can I Also Sell my Google Play Gift Card on Cardyork?
Yes you can sell Google play Gift Cards also on cardyork. Simply register/Sign up and start trading.
Is a Steam Gift Card The Same as an Apple Gift Card?
No. Steam Gift Card is another popular Gift Card that sometimes might be confused with apple gift cards.
Steam is a prepaid card that can be used to purchase game, software and hardwares on the steam website.
Apple Gift Card is a preloaded card with a certain amount of money that can be used to purchase products and accessories from the apple store.
Aside from Apple Gift Cards, Which other Gift Cards Can I Sell on Cardyork?
Cardyork is a Gift Card exchange platform where you can seamlessly trade your Apple Gift Card and other Gift Cards. You can trade gift card such amex, steam, Nordstrom,vannila, Sephora,amazon, eBay etc on cardyork