Do you have a steam gift card you want to convert to cash? Maybe you have some urgent needs or things to attend to and you need some quick cash or money. This post seeks to guide you and all steam gift card users on how to go about selling their gift card and the right platform to use. Steam Gift Cards are a well-known and popular gift option for gamers. It's often used to buy games from the Steam website. However, there are instances where you might want to resell it for cash, and this post is just the perfect guide. Sit back, relax, and join us as we work you through the steps and process to successfully trade your steam gift card.
KEY TAKEAWAYS
Steam Gift Card is a prepaid card for making payment on the steam platform.
‌You can trade your unwanted steam card on Cardyork.com
‌ Steam usually has 16 digit codes
What is a Steam Gift Card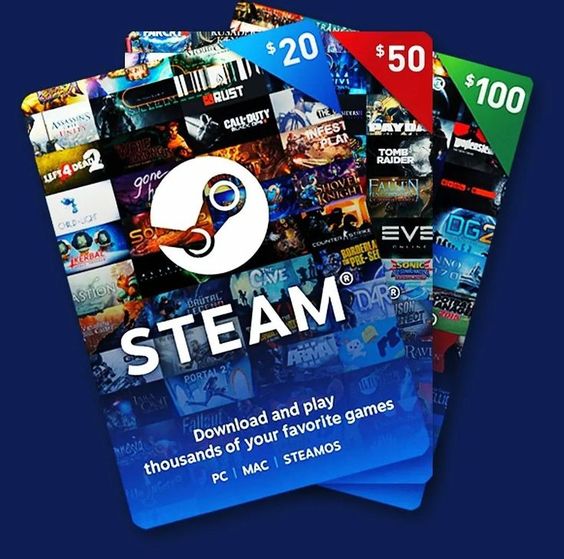 Steam card is a Gift Card that can be used to purchase games or software on the steam website.
Steam Gift Card comes in two different form
Steam physical Gift Card – physical Steam cards are the physical card that can be bought and sold at the physical store. Steam physical card comes in denomination such as $20,30,$50 and $100
Steam Digital Gift Card – digital or e- Gift Card also known as e-code are the unique codes sent to your mail upon purchase. They come in denomination such as $5,$10, $25,$50 and $100
Where to Buy a Steam Gift card
Steam Gift Cards are sold around the globe and can be bought at thousands of retail stores or online shops.
Some of the recognized retail stores where you can buy a Steam Gift Card are as follows:
Offgamers
Target
Amazon
CVS
Best buy
Things you Should Know When Buying a Steam Gift Card
When trying to get a giftcard for yourself ,and loved ones there are certain things you should be aware of.
Ensure the retailer selling the card is a well known retailer, you don't want to buy a fake Steam card
Be Careful when scratching the silver panel at the back of the card so as not to mistakenly scratch off or damage the activation code, you'll need the code to activate on the steam website, so be careful not to damage it.
Keep the card in a safe place; the funds on the card could be somewhat like cash. So you don't want to lose it, which is why you have to keep it safe; if you lose the card or it's stolen, there's no way to get your money back.
Why Buy a Steam Gift Card
A Steam Gift Card has various benefits, and there are several reasons to buy one. Some of the reasons are:
Budget
If you're an impulsive buyer, making purchases with an ATM card or credit card isn't the best way to go, as you're most likely to spend beyond your budget. Getting a Steam gift card of a certain value could help curtail expenses.
Diverse Denomination
Another benefit of Steam is the fact that it comes in diverse denominations, which makes it possible for everyone to have a fair share. You can get any denomination you feel is best for you.
Better Resale value
Steam is one of the most outstanding gift cards around, and should you want to trade it for cash, it has one of the best resale values. Another reason to get a steam gift card is that, should you not have a need for it any longer and opt to sell it for cash, you would most likely get a good offer
Doesn't expire
Another amazing reason to get a steam Gift Card is that it does not expire and this makes it one of the most desirable Gift Cards among gamers, This means you can use your steam Gift Card whenever you feel it is appropriate or when you choose to. The Steam Gift Card is always intact.
What's Steam Gift Card Used for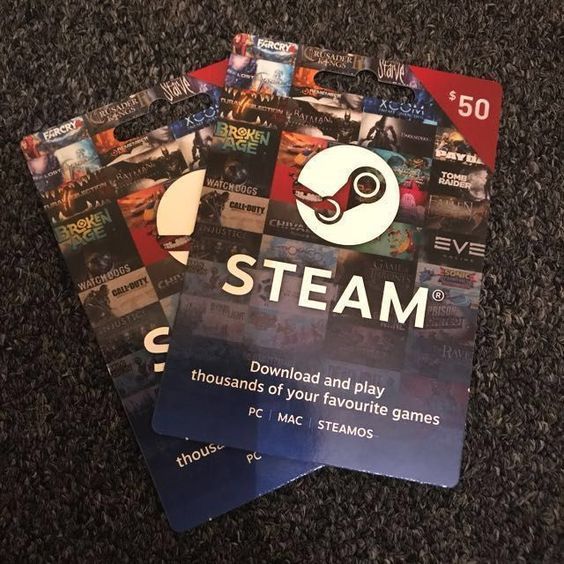 A Steam Gift Card is a great Gift Card, one you can get as a gift for your loved ones. Any gamer around you would be happy with a Steam Gift Card. But what can one really do with a Steam Gift Card?
There are alot –
1. Buy Software
Steam partners with software developers from several fields to bring you exciting software.
Perhaps you'd like to purchase a Steam gift card online and use it to purchase software.
Steam does have its own selection of software you can purchase.
However, the software collection is nowhere near as extensive as the company's gaming catalog. Interesting softwares for your PC you could find on steam
RPG Maker XP,
voice attack
Mydock finder
RPG maker Xp
RPG MAKER enables you to create your own role-playing game without any prior specialized knowledge or training. RPG MAKER XP includes many of the features you've requested, such as game data encryption and a scripting feature that allows you to change the heart of the RPG MAKER engine.
Voice Attack
VoiceAttack elevates your PC games and apps by adding your voice as an additional controller. With a comprehensive toolkit, you can create your own macros to control virtually every aspect of your Windows experience or add a new layer of immersion into the latest sims!
Mydock finder
MyDockFinder is a software for quick system startup and control viewing system functions. You can drag and drop to add your favorite programs or files, and drag and drop to directly use the program to open the file. Based on WinUI using GPU rendering, smooth animation effects.
Primary functions
Support multi-display environment and 4k high resolution
The system's light and dark modes can be changed at the same time
Cloud backup configuration file for Steam (manual backup, steam achievement)
Global real-time dynamic blur effects can adjust the blur intensity.
2. Purchase Games
If you're in need of a perfect place to purchase and download games. There's no better place than steam. Steam is filled with lots of outstanding games and all the games are perfectly priced for sale.
A Lot of games are discounted on the platform. These sales happen a few times a year when Steam decides to offer seasonal sales. You'll be able to save a lot of money on the world's most popular games.
It's a lot of fun to be able to save money.
Many games are on sale every week, so you're most likely going to find a game within your budget.
You'll also notice that unless you're an avid gamer, there will be a lot of games you've never heard of. You may even come across games that are rarely mentioned online.
3. Send as Gift to love ones
A Steam Gift Card is a much needed gift that will be greatly appreciated by many, especially gamers; getting one as a gift for a loved one isn't a bad idea.
4. Resale for cash
As much as there are many people who love games very much, there are also people who are not so much into gaming. You might fall into this category of people and you have gotten a steam gift card as a gift, and since you are not so much a gaming person, you can sell it for cash. A steam gift card is one of the best gifts around, and finding buyers shouldn't be a problem. However, when trading your gift card, it is recommended that you trade with a reliable and verified vendor.
Why Do People Trade Steam Gift Card
A Steam gift card is a very valuable gift, especially if you're a gamer or technology freak. Tech has been evolving a lot, and Steam is one platform enjoyed by many. With lots of fun games on the platform, there are plenty to while away the time with.
Despite this, you still find people trading their gift cards. If steam is so exciting, why do people have to trade them?
This may come as a surprise given how entertaining the Steam platform is. Why would one not need a Steam gift card? At the very least, it's a thoughtful gift that could provide you with hours of entertainment in your spare time.
However, The fact is that no matter how much you love gaming or the Steam platform with all of its excitement and features, not everyone is into gaming. It may sound absurd, but it is true: not everyone is a game freak. Some people consider gaming to be a waste of time and would rather spend their time doing something else, such as watching their favorite TV shows or movies.
Different strokes for different folks – have you ever heard of that?
This category of people, when they get a Steam gift card or are given one, would consider selling it.
We will look at a few of the reasons people trade their Steam gift cards.
Some of the reasons why a Steam gift card is traded are as follows :
1. Shortage of funds
This is one of the reasons people trade their Gift Card. Sometimes you just find yourself in a situation where you're cash-strapped and in desperate need of cash to meet certain needs. You take a look around. Just might decide to part with that Giftcard in order to get some cash to address a more pressing need.
2. Gift Card Excess
Some people can just have too many particular gift cards, some people just get too many gifts. Maybe as a result of their position or just might partake in a survey or competition and gets lots of rewards. Having too many cards of a particular brand, what else can you do with it? Though there are some folks who will keep it ,there are others who would chose to sell it for some for cash
Where to Sell a Steam Gift Card In Nigeria
Looking for where to sell Steam gift cards in Nigeria? Look no further; cardyork is the right website and platform to sell your Steam gift card in Nigeria. A steam gift card is the ideal gift for any avid gamer.
The first step in trading your steam gift card in Nigeria is to find a good, reputable platform, such as CardYork, where you can trade your steam gift card for money.
It doesn't have to be difficult to exchange your Steam Gift Card. Trading your gift card on CardYork is simple, quick, and easy.
To trade your Steam gift card on CardYork, follow these steps or guides:
Sign up or login with your details if you already have an account.
Indicate the card you wish to trade and the denomination, in this case. Example: steam $100
Wait for your card to be processed; this usually takes 5–15 minutes, depending on the card type.
Immediately after your card is confirmed, the cash equivalents will be paid into your bank account. No stories
Why Should I Trade With Cardyork
This is not bragging, but it's safe to say Cardyork is the best platform to trade your Steam gift card in Nigeria, having been able to gather the trust of over 120,000 customers since its inception in 2019.
Some of the reasons to trade with CardYork include:
Legit and trustworthy
Cardyork is a legit platform, thus having gained the trust of over 120,000 customers and still counting, Cardyork has been verified on different media sources and channels.
Fast trade
With Cardyork, you don't have to wait forever to be credited; you can trade your steam gift card on Cardyork at the speed of light, and within 5–10 minutes, you should get your payment.
Warm and friendly customer support
Cardyork customer service is top notch, when Trading your Gift Card you should look out for this, as the customer service does matter. With Cardyork you can be sure to receive the best customer support you'll ever get, as cardyork's customer representatives are friendly and welcoming.
24hrs service
Cardyork works around the clock, you can trade your steam Gift Card at anytime on cardyork, cardyork operates 24 hours a day,seven days a week. This makes it easy and possible to sell your steam Gift Card at any time.
What you should know before trading Your steam Gift Card
You may have an unwanted steam Gift Card you wish to sell for cash however before Before you consider trading of your Gift Card, you ought to know the following
Check the reputation of the giftcard trading platform, always ensure to be sure of the reputation of the platform by trading any card.
Know the denomination and the balance of your Gift Card , always good to know the Denomination of the giftcard you wish to trade , so as to specify the denomination to the buyer when trading .
Once a giftcard is traded , it can't be used anymore , so always be sure you really want to sell your gift card before selling them out.
Alway ensure to keep your Gift Card number or code safe as it can be stolen and be redeemed without your knowledge.