Apple Inc. is a technology company that has many wonderful products and services that are loved and admired by many people all over the world. Apple provides wonderful products such as iPhones, Apple Macs, iPads, and many others. In the world of technology, Apple is a household name. Anyone can walk into an Apple store and purchase any of these products. Apple has made it even easier by providing a gift card that you can either buy and use for future purchases or give as a gift to your loved ones who use Apple products, as this one allows them to buy or pay for any Apple product of their choice.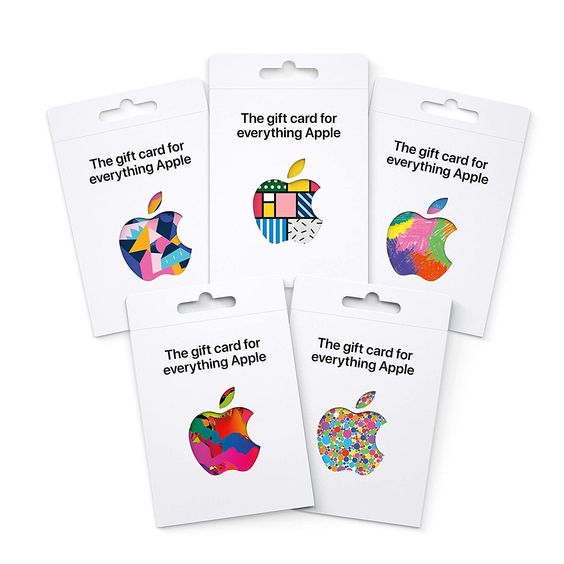 To put it simply, an Apple Gift Card is a digital asset that can be used to buy anything on the Apple website. An Apple Gift Card can be used to purchase an iPad, Apple Watch, Air Pods, iPhone, or Mac. Alternatively, you can pay for apps and games on the app store, Apple Music subscription, and even upgrade your iCloud and everything else Apple. In this article, I'll go over the Apple Gift Card and explain everything you need to know about it.
What is Apple Gift Card
Apple Gift Card is a form of payment that can be used to make purchases and services from Apple Store, App Store,Apple Music, Apple books and other Apple properties.
Money is loaded onto the card, which the recipient can then spend on any apple product or service they so desire.
Types of Apple gift card
Apple Gift Card can come in two forms which is either physical or digital
The physical cards – are those Apple Gift Cards that could be bought from a physical stores
Digital card also known as virtual card is an electronic codes that's sent to your mail or mobile upon purchase, just like Physical cards they're use to buy Apple good and service, the difference is that one is physical while other
Is digital.
Features of apple Gift Card
Compatible with iPhone, iPad, iPod and iMac
Apple gift cards are not returnable
Compatible with iTunes for Windows or Mac
Used for Purchasing of apps,music, books, and videos.
Apple Gift Card has 16 digit code often starting with X
Common Apple gift Card Errors and How to Fixed it
Code must be redeemed in a different country :
When you see messages like this, it simply means the card has to be redeemed in a country it was originally made for. You can't redeem one country's apple Gift Card in another, for instance you can't redeem the apple Gift Card meant for Australia in France.
Card is already redeemed.
If you've come across a message that says your card has been redeemed already , then it most likely is so. You might have already redeemed the card. Check your balance. And sign out of the iTunes or apple store on all your devices, then sign back in. This refreshes your apple account balance.
Card is not valid
Seeing a message like this that says your "card is not valid".
Here's what you should consider doing.
1. Try to enter the code manually when redeeming your gift card.. ensure you enter a redemption code that begins with X.
2. Ensure you enter the correct codes by checking the card carefully. Some letters and numbers look so much alike.
Some of example of these are:
a. The letter 'B' and the number '8'
b. The letter 'D' and the number '0'
c. The letter 'E' and the number '3'
d. The letter 'g' and the number '6'
e. The letter 'O' and the letter 'Q'
f. The number '0' and the letter 'O'
g. The letter 'U' and the letter 'V'
h. The letter 'Z' and the number '2'
and a whole lot more.
Code is not readable
Sometimes in trying to scratch the card, you mistakenly damaged it. Making it impossible to read the code. What you can do in such circumstances is to contact apple support to assist.
Card is not activated
If a message like this comes up on your screen. It could mean your card wasn't activated by the retailer who sold the card. The best you'll do is to go back to the retailer and try to resolve it.
Where To Buy Apple Gift Card
There's quite numerous places you could buy an apple Gift Card Though Would suggest getting your apple Gift Card from Apple official website, other places you could get an apple Gift Card are :
Amazon
eBay
GameStop
Walmart
Walgreens
Things you Could Buy With an Apple Gift Card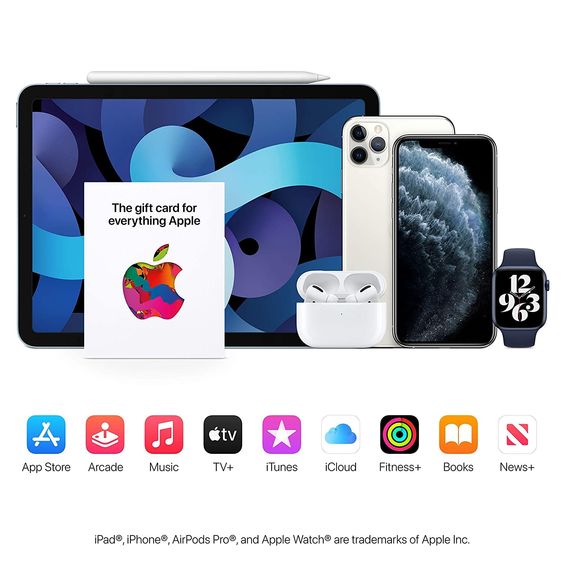 Apple Gift Card is one way you could get access to all the wonderful products and services designed and produced by Apple inc. Apple Gift Cards serve as a payment method. With an apple Gift Card you can purchase or pay for apple products and services such as :
1. Games: If you enjoy playing video games, an Apple Gift Card is an excellent choice of Gift Card that can be used to buy games from the Apple App Store. There are numerous games available in app stores. Some are paid, while others are free, and they fall into various categories. With just one search, you could find a game of your choice.
2. Apps: With an Apple Gift Card, you can pay for premium apps or download nice apps for your apple device; the Apple App Store is full of exciting apps for you to try. Here are some iOS apps that you can get for your iPhone.
Some are free of charge, while others are not:
i. Obscura 3 : Oscura 3 is a popular iOS app that lets you take photos in a variety of formats, including RAW, HEIC, JPEG, and Live Photo. On the smartphone, you can take photos in native modes such as macro, portrait, panorama, night, or while using the zoom function. The app provides a plethora of settings similar to those found on a real camera, allowing you to take the best photo possible on your smartphone. You will be able to change settings such as white balance, ISO, saturation, and others. This a paid app and it's available on appstore
ii. Snapseed : is a good choice for those who want to edit their photos on iOS. It is an easy to use app for everyone, with amazing features and has received lots of praise from many.
Snapseed is available on both iOS and Android and it's free to download
(iii) Notion : Notion is an all-in-one workspace for writing, planning, collaborating, and getting organized – it allows you to take notes, add tasks, manage projects, and more.
Notion is frequently referred to as an "internal wiki," allowing teams and individuals to plan projects without worrying about formatting or grammar errors.
Notion is a note-taking app that was created to make it easier to take, share, and manage all of your ideas. It's ideal for making lists, organizing your thoughts, and scribbling ideas while driving or at the gym.
Overall, Notion is a great app for anyone who needs to keep track of their ideas and thoughts. It's versatile and user-friendly, making it perfect for use in classes or work environments.
Notion is available in both iOS and Android
2. iPhone : is a line of smartphones produced by Apple, the first of its kind was released 29 June 2007, and was warmly received by many. Since then Apple has gone ahead to release a new iPhone model and update annually. iPhone is a good choice of smartphone and you could shop for it with your apple gift card
3. Mac – when it comes to tech apple is just simply one of the best out there with great offers. Macs are computers produced by Apple inc. If you need quality computers to use for your business or personal use, Apple Mac is certainly one you could buy. As it is beautifully designed,made with high quality material, has outstanding performance with seamless ecosystem integration and great battery life. So you can see Apple Mac are great products.
There are some questions you might asked about apple Mac, question such as :
How long does an apple macbook last?
When it comes to duration MacBooks typically last 6 to 8 years, but they can last up to 10 years or more. However, if you use a model that is incompatible with the latest developments, you may be unable to use some apps and perform some tasks several years from now.
Is a MacBook worthwhile for gamers?
If you are a gamer you may certainly want a computer that can handle your gaming.
A MacBook is not the best choice for gamers. Most triple-A video games are incompatible with macOS. Some games, even if they are compatible with MacBooks, are not well optimized to provide a smooth experience. To play them, you usually need to use a virtual machine with Windows, and the Silicon chips may be incompatible.
Do not get confused with the power of the ten-core GPU. The MacBook Pros, such as the 13-inch MacBook Pro or the 16-inch MacBook Pro with Apple M2 processors, offer incredible video or photo editing performance. However, because of the compatibility issues mentioned above, MacBooks cannot compete with windows laptops.
How long do mac battery last.?
MacBooks have high-quality batteries, which can easily last more than five years if you use them properly
Are Macbooks a good option for students?
Certainly, Macbooks are good computers and excellent choices for students. They are robust and durable and models like MacBook air are simple to carry around.
4. Apple music – are you on vacation or trip, you love good and quality music , you can use your apple Gift Card to subscribe to Apple music. You have music of all genres on apple music. Whichever style of music you like you're most likely to have it on apple music.
5. iCloud – you wish to upgrade your iCloud storage Apple Gift Card gives you the power to do so. As you could as well upgrade your storage with apple Gift Card
6. Apple watch – apple have quality and nice product and service which you can get or purchase with your apple Gift Card. Apple watch is one of the Apple products you could get or purchase with your apple gift card. If You're a lover of wrist watches, Apple has a great set of watches for you to consider.
What you should know before buying an apple Gift Cards
There are several things you should be aware of before getting an apple Gift Card
1. After getting an apple gift card, ensure to Keep the card safe and in a safe place. The funds in the card are like cash as you can use it to shop for various apple products of your choice. If it's stolen, there's no way to get the funds in it back.
2. Be sure the retailer is a well known retailer. In order to avoid scam, it's recommended to get or buy your apple Gift Card from the Apple official website.
3. Be Careful when scratching the card so as not to damage it . Once the code is damaged, you wouldn't be able to put the card to use.
How to Redeem Apple Gift Card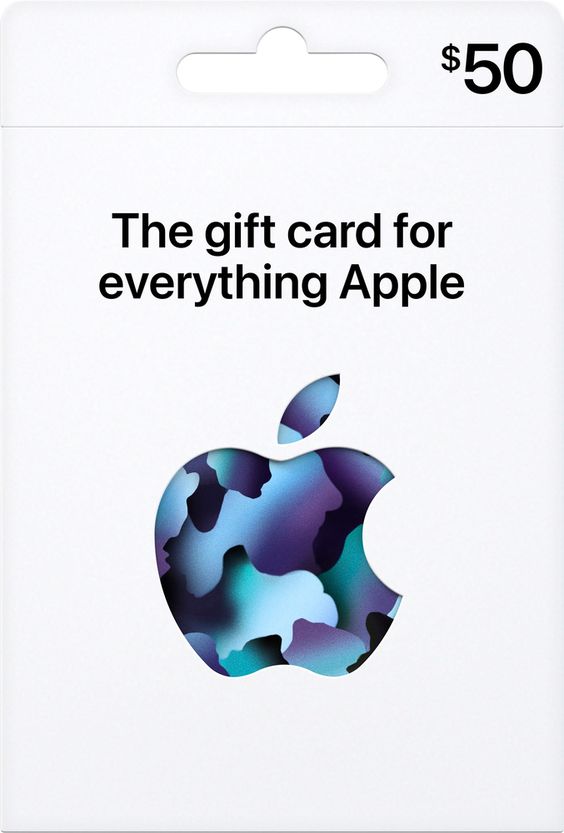 You can top up your Apple ID credit with an Apple Gift Card. With the top up credit you can download music or subscribe to apple music,buy from apple books, if you're a reader or a book lover and also upgrade your iCloud storage.
There are three ways to Redeem your apple Gift Card, If you have an Apple Gift Card to redeem, you can Redeem through any of the 3 methods :
1.Through a Mac or PC
2. Through an iPad, iPhone, or iPad
3. Through your Android phone
Redeem Apple Gift Card on your Mac or PC
You can redeem your apple Gift Card via your Mac or PC . You can watch newly released movies, listen to good music right at the comfort of your home ,or enjoy quality audio books alongside.
Follow these steps to redeem your apple Gift Card :
1. Open app store or iTunes
2. Itunes : select account , go to redeem and log in with your apple ID from the menu bar at the top of the screen or the iTunes window.
3. Appstore : log in with your apple ID, click on your profile picture or account name at the bottom in the left corner and then on redeem gift voucher
4. Enter the 16 character code that starts with an X.
Redeem Apple Gift Card on iPad, iPhone, or iPod touch
Redeeming your apple Gift Card using iPad,iPhone or ipod is simple, you can do this anytime and anywhere, are you on vacation, you want to listen to quality music, read amazing books or play some cool games. To enjoy all these is good to always have credit on your account
Follow these steps to redeem your apple Gift Card using your iPod, iPhone and iPad
1. Open the app store on your device
2. In the top right corner, select your profile picture
3. Select Redeem code or gift card and log in with your Apple ID.
4. Enter the 16 character code always starting with an X
5. Tap done.
Have fun
Redeem Apple Gift Card on your Android phone
You can redeem an Apple Gift Card on your Android phone for Apple Music subscription.
Follow these steps or processes to have access to countless and lots of music on the Apple music app :
1. Open the apple music app
2. At the bottom of the screen , select library , for you, discover, or radio
3. Select the menu button and then account settings. If you do not see this, first log in with your Apple ID.
4. Chose the option redeem gift card or code
5. Enter the code and click redeem.
6. You will be asked if you want to redeem the gift voucher for a monthly subscription. If you do not chose this option , the gift voucher will be exchanged for apple ID credit.
7. This credit will be used monthly until the balance is insufficient to pay for the following month.
Can you sell Apple Gift Card for cash in Nigeria ?
Apple Gift Cards are Giftcard well in high demand. if You have an Apple Gift Card you don't have a need for or you don't intend to make use of, instead of allowing it to waste, you can cash in your unwanted Gift Card at CardYork.
Yes, you can convert your unwanted Apple gifts to cash at CardYork
Cardyork is a Gift Card exchange platform that offers the opportunity to convert your Apple Gift Card and other of your Gift Cards to cash in Nigeria.
Can you Convert your Apple Gift Card to Cash in Nigeria
You can sell your Apple Gift Card for naira in Nigeria. Simply visit www.cardyork.com, sign-up and start trading.